"Perfect Place For A Yoga Retreat"
"We brought a group in for a yoga and adventure retreat. Marjorie and her family were excellent hosts! We loved the beautiful property and the accommodations. I liked that we were able to customize each room with the type and number of beds. The food was healthy, fresh and delicious. The yoga shala was a perfect place for holding classes. Its screened in from the rain and the bugs, but we could still see the sun set and listen to the birds.  Mindo was a wonderful place to explore. There were so many activities with in walking distance or a short taxi ride. We can't wait to go back and host another retreat next year!" (read review by Stacie)
Stacie Richline, Water Dog Floating Yoga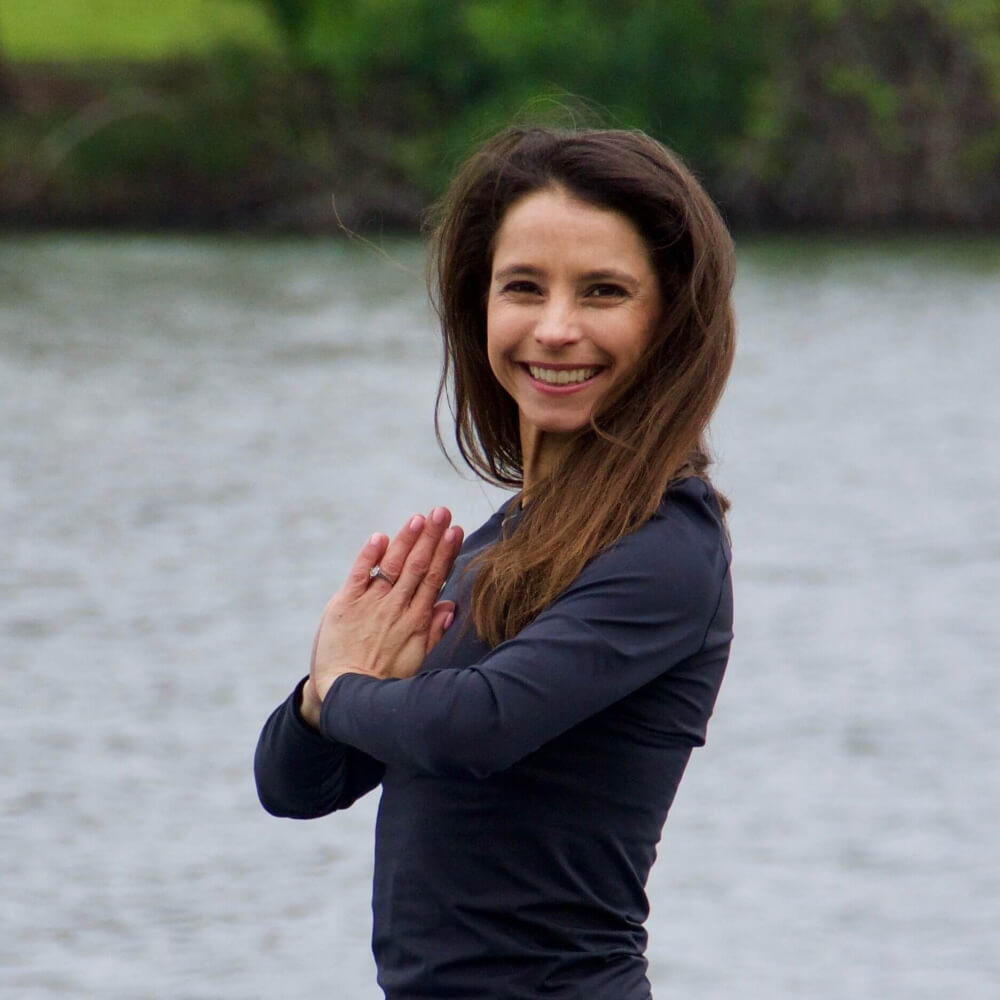 We support only one group at a time, ensuring an intimate & personalized retreat experience.
Accommodations are for 8-16 guests, depending on private or double occupancy. We offer a variety of bed sizes, and can accommodate any room configuration you so desire.
3 meals/day 

(wholesome, healthy, organic & locally sourced, vegan, vegetarian, gluten-free & omnivorous options).

Spa services on site and consist of massage (additional cost) in any location (guests like the gazebo), Finnish sauna & an outdoor, spring-fed, natural pool.
Natural bath products, natural insect repellent (1st one free) and slippers provided (we ask you not wear shoes indoors).
Hair dryers and high energy consuming electronics such as curling irons are prohibited, as we are off-grid & rely on solar panels for energy.
An open air yoga platform which accommodates at least 20 guests, provides spectacular mountain views & is screened from mosquitoes.
Free wifi.
Daily housekeeping, fresh linens & towels.
Potable, drinking water.
Assistance in coordinating activities.
4 Bedrooms, 3 Shared Bathrooms
Shared Double Occupancy Bedroom (single or double bed):
*$65/person per night, includes 3 meals/day
Private Single Occupancy Bedroom (double or queen bed):
*$80/person per night, includes 3 meals/day
Maximum Capacity:
8 Guests
*Prices do not include 12% national tax
2 Bedrooms, 1 Shared Bathroom
*$80/person per night, includes 3 meals/day
Maximum Capacity:
2 Guests
*Prices do not include 12% national tax
1  Room, 1 Bathroom
Shared Double Occupancy Cabin (single or double bed):
*$65/person per night, includes 3 meals/day
Private Single Occupancy Cabin (double bed):
*$80/person per night, includes 3 meals/day
Available Capacity:
3 Cabins with a maximum of 2 Guests/Cabin
*Prices do not include 12% national tax