Your Home in the Cloud Forest
Private. Exclusive. Personalized retreats, in off-grid luxury.
Learn More
Powered by sun. Nurtured by land.
Located in the Cloud Forest of Ecuador, on the outskirts of the small town of Mindo, La Lomita is an off-grid hacienda that expertly combines rustic & luxurious, for a breathtaking, cloud forest experience.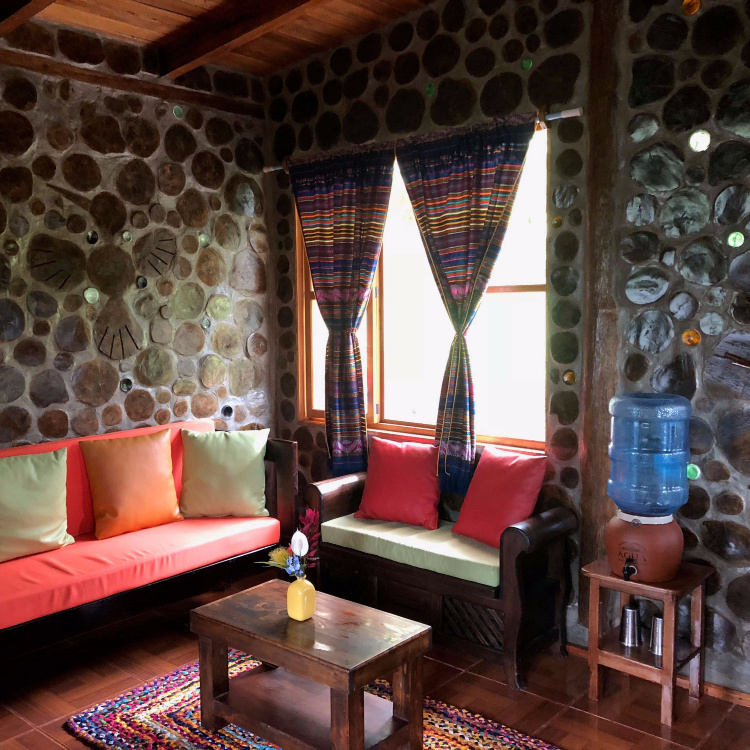 Characterized by sustainable installations, solar powered energy & mountain spring water, we can't help but live harmoniously with nature, and now you can, too.  Choose from an array of houses and cabins, flush worries away in our natural pool & sauna, and melt in our inviting hammocks.  We specialize in small retreats for a more personable, memorable experience.
On July 25th, 2018, Chocó Andino de Pichincha, where Mindo is located, was declared a new Unesco Biosphere Reserve.
Covering an altitudinal range of 360 to 4,480 meters, this encompasses a region considered to be one of the most biodiverse hotspots in the world. With a biosphere representing over 270 species of mammals and greater than 450 species of birds (in the Mindo region alone),  the Cloud Forest boasts a diverse flora & fauna, unlike anything most have ever seen.
Known for outdoor lovers, the area of Mindo, where we're located, offers an array of activities such as hiking, biking, zip lining, birding, night walking, mountain climbing, river tubing, horseback riding, coffee and chocolate making, frogs singing (a frog concert), gondolas, and a butterfly garden where you can watch butterflies be born, hold, and feed them.
Curious? Take a guided tour of the hacienda below.
Tri-cultural and bilingual, Nano (Fernando) and Marjorie met 20 years ago in Quito, where their adventures since began in the town of Mindo. Close, yet far enough from the capital city of Ecuador, this small, cloud forest town quickly turned into their favorite getaway.
Nano, of Chilean and Ecuadorian descent, and Marjorie, a born North American, both found themselves continually drawn to the nature of the Mindeñan Cloud Forest.  After years of travel & living and working in the Americas, they opted to raise their children in Mindo, where they have since shared their space with fellow tourists.
As a superhost in Airbnb, they've added 2 more cabins (and are finishing the 3rd) to round out their hacienda for the most private & rustically luxurious, eco-retreats.
What are you waiting for?